Ride the Track is…
• 3 days of mountain biking in exceptional surroundings
• Lots of singletracks for maximum enjoyment
• A friendly adventure to be shared in teams of 2 or 3
• GPS guidance in order to better respect nature
• No stopwatch, simply the pleasure of following the trail and cheering the finish
Who's it for?
Due to its untimed formula and GPS guidance, Ride the Track is aimed at a wide target audience. From tough adventurers to the active bikers who love singletracks, new challenges and discovering new places, Ride the Track is the ultimate sociable event. There's no need to be a pro to take part, all you need is regular practice with the MTB and to be able to manage three stages of around 40-60 km with 1500 m of ascent a day, to be part of the adventure. Prior mountain experience is of course a plus, yet is by no means essential. Surround yourself with good team mates, put in a few vigorous days out the week leading up, and the adventure is yours!
It's all about having fun
By selecting the best trails and the most beautiful singletracks of the regio around Serre Chevalier, our aim is for you to live a unique and unforgettable MTB experience. Thanks to our local partners, specialists in this area, we have devised three unrivalled courses allowing you to discover the most wonderful paths and viewpoints of this region.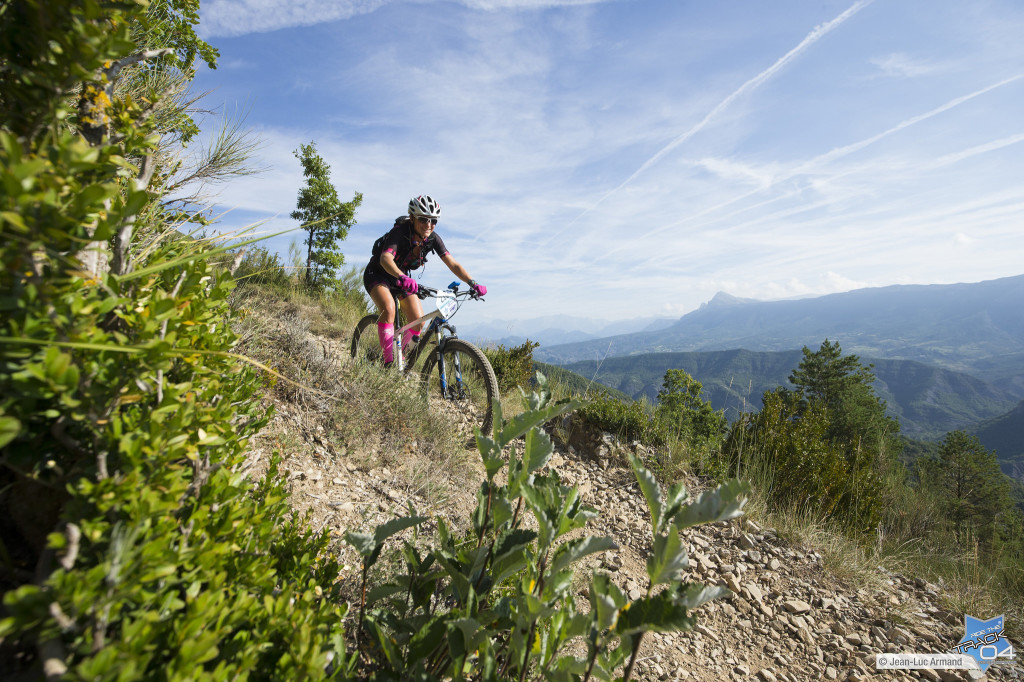 Sharing, friendliness and safety
Besides the trails and magnificent landscapes you'll discover all along the three stages, Ride The Track is an experience to be shared as a couple of among friends. Each team will be made up of 2 or 3 cyclists who must cross the checkpoints and the finish together without fail. In the event of any team member having any problem, the other will always be there to lend a hand or rise the alarm, and provide assistance in case of need.
GPS Guidance
Riding without road signs yet in complete safety has not only become possible thanks to GPS, but without a doubt nowadays represents one the best ways of discovering new areas. Following the trail carefully, riding at your own pace and making the very most of the nature around us, this is the proposition we wish to put to you. If you have limited experience with GPS guidance, you can rest assured that the trails we propose to you follow are 100% reliable and verified by us, so that you can follow them "with your eyes closed".
Let's stop time!
Because we want you to be able to take the time to appreciate the nature around you, to stop for refreshments and to share good times among friends, Ride The Track is not timed. It's all about taking part… not the finish line!